Lewers Launches 'Research by Bot' Agency in Australia
Lewers Launches 'Research by Bot' Agency in Australia
April 9 2020
A number of the team behind Australia's Lewers Research have launched a voice and chat bot agency called 'Research by Bot', promising clients ready-to-launch or custom qualitative research at scale.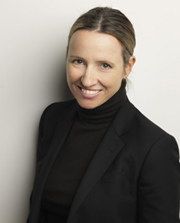 Melbourne-based Lewers offers a range of solutions including emotional text analytics, passive ad measurement, biometrics such as facial coding, and implicit techniques to understand consumer decision-making. It also operates an online consumer community, PurplePatch, giving access to more than 6,000 members.
Developed by CEO Lisa Lewers and Head of Innovation Anne-Marie Moir (pictured), the new Research by Bot platform enables conversations to be launched from a hyperlink, without the need for any software or app, and can be distributed via e-mail, SMS, messaging and social media platforms. Using the new solution, studies can be conducted by voice only, chat only, or both; and an automated dashboard, powered by AI tools, enables fast analysis of large quantities of qualitative data. Each project and dashboard is designed by one of the team, who also presents the findings.
According to Moir, participants can respond to chat and voice-based surveys from their smart speaker or phone with a voice command, or through mobile optimised chats which can be completed from anywhere, with the option of embedded video. The agency offers both 'ready-to-launch' studies for ad, concept and brand imagery tests, and custom surveys using chat or voice. Moir adds: 'We saw the many advantages of working with voice and chat bots to conduct market research at scale, but there was nothing on the market that gave us the types of surveys and experiences that we wanted for both our clients and our respondents. We wanted to leverage the latest AI tools, data analytics, dashboard presentations, and that wasn't available – so we built our own, with some help of course from some very smart tech partners'.
Web sites: www.lewers.com.au and www.researchbybot.com.au .