Cleanroom Technology Conference announces confirmed speakers
Cleaning Clothing Design and construction Regulatory
The Cleanroom Technology conference 2020 will focus on the latest trends and best practices in cleanroom operation and design
From 2-3 June 2020, the fourth edition of the Cleanroom Technology Conference will take place at the National Conference Center, Birmingham.
The unique focus of the conference is crucial for cleanroom operations and offers practical guidance in implementing a successful cleanroom facility – from design, testing and validation to equipment and cleanroom operators.
The conference will organize a series of relevant topics and key areas for delegates to shape and improve their cleanrooms for 2020 and beyond.
During the two-day event, delegates will be presented with the latest regulations, developments and concepts in the cleanroom and contamination control industry from various topics, including sterility testing, HVAC and energy, cleanroom design and much more.
All topics will take the form of presentations with further opportunities for networking with industry peers and meeting the exhibitors during the breakout sessions.
The event will show more than 70 exhibitors
The conference will welcome new and old faces on stage as pioneers in the industry and will share their expertise and answer your burning questions. Gordon Farquharson and Tim Triggs are again chairing the event.
During the first day of the event, the conference will focus on sterilization and sterile production, with Karen Rossington, marketing director for Contec, discussing residues of disinfectants. Followed by Jim Polarine, technical services specialist at STERIS, who will delve into the often controversial debate about the validation of disinfectants. Dr. Alicia Henn, Chief Scientific Officer at BioSpherix, will monitor and discuss sterility by using the Xvivo system to combat microbial risk & support the needs of cells.
The second day will examine the design and operation of cleanrooms, with the director of Validair Stephen Ward, who will explain the critical aspects of cleanroom activities; commissioning and validation of clean air technologies supported by AAF & # 39; s global vice-president Sean O & # 39; Reilly, who will also discuss the optimization of air filtration for a cleaner environment.
Camfil's European manager, Alan Sweeny, returns to the event to discuss progress in HEPA and to advise delegates how to stay inline. In addition, David Keen, a microbiology consultant at Ecolab, is returning to present the current topical subject: "designing the best disinfectant in the world."
Now that more speakers are being announced, there are more exciting things in the pipeline for the Cleanroom Technology Conference 2020. Make sure you receive our communication by subscribing to the Cleanroom Technology news releases.
Buy your ticket today with a 35% discount on early bird tickets – for a limited time.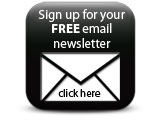 Do you like this story? Subscribe to the Cleanroom Technology magazine for an in-depth analysis of the latest news and developments in the high-tech industry that produces in controlled environments.
Recommended companies
Also see