Breaking Blue Joins Cello Health Insight
Breaking Blue joins Cello Health Insight
January 21, 2020
Technology and consumer specialist Breaking Blue Research is formally joining sister agency Cello Health Insight, in a movement where the & # 39; s say that this specialist will add expertise to enhance overall business insight and analytical offerings.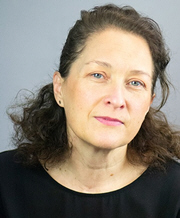 Breaking Blue, based in London, Manchester, Glasgow and Chicago, was founded in 2015 under the name Bright Blue Research, through the merger of four agencies within the RS Group. These were financial specialist Consensus Research, consumer researcher Leapfrog, government agency mruk and b2b-oriented RS Consulting.
The companies say that Breaking Blue will add complementary sectoral expertise and technical and consumer knowledge to the work of the group with healthcare customers; and that the combination & # 39; unique possibilities & # 39; in behavioral sciences, data analysis and tracking.
After the merger, the Breaking Blue team retains its customer-focused brand name and identity, marketed as & # 39; A Cello Health Insight Business & # 39 ;. In recent years the two teams have worked closely together and Breaking Blue MD Kate Andersen (photo) described the formal operational merger of these two companies as & # 39; a natural next step for us & # 39 ;.
Websites: www.cellohealth.com and www.breakingblueresearch.com.